Information on shops and facilities useful for living in Ashikaga.
You can go there from school on foot or by bicycle.
You can register as a resident and get a national health insurance card.

Train station

There are 2 stations in Ashikaga (JR line and TOBU line) and you can go out here by train.
You can read books, study, and search online.
You can see works of art.
Sports competitions are often held. You can also exercise yourself.

Post office

You can send letters and open a bank account.

Hospital

There are hospitals such as internal medicine, surgery, otolaryngology, and dentistry near the school.

Supermarket

FRESSAY, YAOKO MARKETPLACE, TAIRAYA, etc.

Pharmacy

SEIMS, KUSURI NO AOKI, etc.

Convenience store

7-ELEVEN, LAWSON, Family Mart, etc.
There are many things to visit, see and eat in Ashikaga.
  
       Ashikaga gakko            Ashikaga Orihime Shrine
 
    Bannaji temple         Ashikaga Flower park
Students can start to live in the dormitory on the arrival day in Japan.
Examples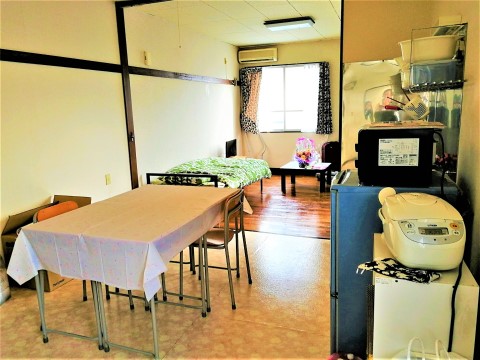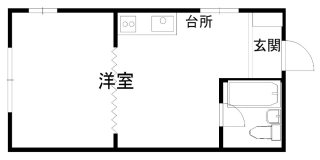 Dormitory fee (Monthly)
| | |
| --- | --- |
| A room for a person | ¥25,500 ~ |
| A room for 2 person | \ 12,700 ~ |
| A room for 3 person | \ 8,600 ~ |
Important notice
① In principal, dormitory fee is paid for one year at a time.
② Utility charges are at your own expense.
③ Please note that the number of people living in a room may not be as desired.
We hold and participate in various events throughout the year.
There are the events this year.
(Entrance ceremony, Cherry-blossom viewing, Strawberry picking, Sumo tour, etc)
We help students write resumes and practice interviews to work a part-time job.
※You can work a part-time job within 28 hours per week by obtaining permission to engage in activity other than that permitted under the status of residence previously granted.
(During the long vacation within 8 hours per day)